The Company, Behind the Mask, Inc.
Behind the Mask has been Arizona's hockey leader since 1994. We sell Hockey Player & Goalie Equipment worldwide from our 3 retail locations and online at our website BehindtheMask.com as well as this site specializing in custom ordered goaltenders gear.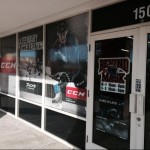 The Website, Customgoalieoutlet.com
In an effort to provide the ultimate experience in ordering custom goalie equipment, Behind the Mask, Inc. has created this extension of our online shopping site to devote maximum attention to those customers who are looking to purchase custom gear. Whether you just need a new catcher or a full set, this portal's main focus is to provide the best tools necessary to aid in the process of placing an order in the most efficient manner. We will continue to enhance the site with new tools such as galleries, customer reviews, and news on the latest trends to best assist our customers in the decision making process.
Owner, Randy Exelby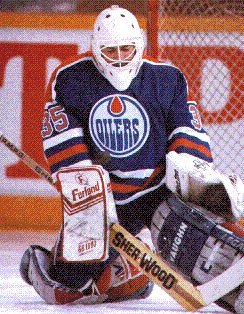 A former professional goaltender himself, Randy started Behind the Mask, Inc. to maintain his connection to the game after his retirement. A veteran of many professional games, Randy has spent some of his playing time in the NHL, including 2 game appearances for the Montreal Canadiens and the Edmonton Oilers. His achievements include winning the Rob Capellup Award while playing for the Phoenix Roadrunners of the International Hockey League.
He continues to enjoy passing on his knowledge of the game in the local community including his popular annual goalie camp that he hosts.
Custom Gear Adviser, Rob Laurie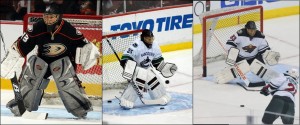 Rob, another former professional goaltender, joins the Behind the Mask staff as a goaltending industry veteran after years of managing a large goalie specific retailer after serving as an industry rep for Louisville-TPS for several years. One of Rob's main responsibilities in both positions was working with customers in an effort to properly select and place orders for custom goaltending gear. With literally hundreds of custom orders under his belt, Rob understands the custom process like no other and uses his experience to make the process of ordering custom gear an enjoyable one for the customer. His level of service and communication with the customer as well as being a trusted adviser is unparalleled.
Rob's love of the position has him continuing to play competitively in the Southern California area. His professional career was unexpectedly revived recently when on three separate occasions he was called upon to be an emergency back-up goaltender in the NHL for the Anaheim Ducks in April, 2013, the Vancouver Canucks in January, 2014, and the Minnesota Wild in April, 2014.